It's hard not to bring a heavy dose of armchair psychology to "State of Terror," the surprising new geopolitical thriller by Hillary Rodham Clinton and Louise Penny. I say surprising because Penny is best known for writing gentler mysteries that plumb the delicate secrets of the heart and Clinton has never published a novel before.
This kind of mash-up — a professional paired with an amateur, à la "Dancing With the Stars" — runs in the Clinton family. "State of Terror" follows on the heels of "The President's Daughter," the second joint effort by former President Bill Clinton and the prolific James Patterson.
Which of the Clintons' novels you prefer will depend, as always, on personal taste. "The President's Daughter" is all testosterone and swagger, full of gritty operatives eager to rush into impossible situations using only their wits and their massive weapons. "State of Terror" addresses similar subjects — terrorism, treachery, blackmail, government malfeasance. But while Bill's characters speak loudly and wave their big sticks (they are men), Hillary's listen intently and use their keen understanding of human nature to outmaneuver their adversaries (they are women).
---
Hillary Clinton decries attacks on 'legitimacy' of elections after calling Trump an 'illegitimate president'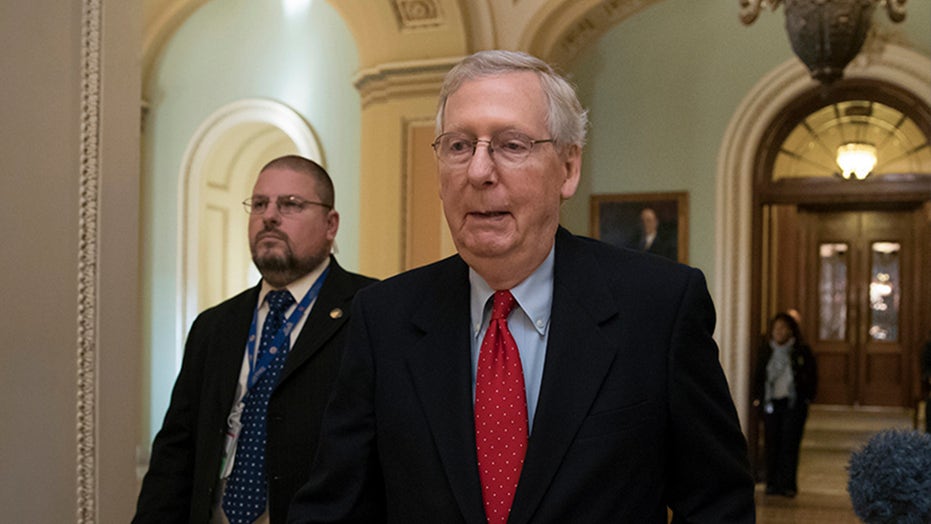 Clinton has long pointed to Russia's interference in the 2016 election as a prominent reason why she lost
Hillary Clinton sounded the alarm on the "high-level attack" on the legitimacy of American elections during an appearance on "The View" after previously singing a different tune.
The former secretary of state was asked "how close" she thought the country came to a "full-on constitution crisis" following the events of Jan. 6.
"You know, I think we not only came close to a full constitutional crisis, I think we're still in it," Clinton responded on Monday. "And that gives me absolutely no satisfaction in saying this because I think we're at a very dangerous, continuing high-level attack on the legitimacy of our government and the election of our president."
---
Democrats will reach a deal on Biden's agenda: Hillary Clinton on 'The View'
The 2016 Democratic nominee also compared members of the GOP to a cult.
emocrats will reach a deal on President Joe Biden's agenda in the Senate, former Secretary of State and 2016 Democratic nominee Hillary Clinton said Monday on "The View," but the passage of legislation like the $3.5 trillion infrastructure bill is "overdue."
"I think they will get a deal," Clinton said. "They have to get into the details– so what would go into that bill that would fit into the amount of money that they're willing to spend– and I actually think they'll get a deal. But it's going to be a roller coaster and it's not going to be pleasant."
---
also read :